The Wonder coach
Leadership and speaker coach
Inspiring one-on-one and group coaching to inspire role-model leaders and Wonderful speakers
Coaching speciality 1 - Public SpeakingWonderful coaching to inspire Wonderful speaking
Make your next presentation stand-out for all the right reasons
How frequently do you sit through underwhelming and uninspiring presentations? The common cause is the lack of time that the speaker has put into their planning and preparation. Or that nerves get in the way and low confidence holds them back from authentically connecting with their audience.
Do you have an important presentation coming up, that could benefit from some encouraging support? Do you want to engage your audience and build your confidence to be the best and most unique version of yourself in the spotlight? Or do you simply desire to create a deeper connection in your next online meeting?
Banish your demons to engage your audience
Plan, prepare and perform your next presentation to shine bright in the spotlight
Welcome to The Magic Speaking School, Peter's special and reassuring place to help you plan, prepare and perform your next presentation, pitch or online recording. Whatever your desire, Peter is here as your supportive guide, to assist you with organising your content message and amplifying your delivery.
This isn't textbook theory of public speaking or classroom style presentation skills training. But personalised coaching with real and impactful tips, tricks and inspirations that Peter has learned from his adventures performing in 11 countries, as a Professional Speaker.
Create your own speaker coaching experience tailored to meet your requirements, which could include any of the following examples:
Planning:
Planning your audience connection and interaction
Refining and simplifying the structure of your content
How to get your slides working for you, not against you
Preparing:
Practice, warm-up and breathing techniques
Methods to present 'with' your audience not 'to' them
Engaging your audience within your opening 30/60/90 seconds
Performing:
Techniques to calm a racing heart and work with your nerves
Vocal pace, tonality, pausing and body language
Enhancing audience engagement with props and visual triggers
Coaching speciality 2 - LeadershipWonderful coaching to inspire role-model leadership
With benefits that spread deep throughout your culture
A connected and vibrant business culture doesn't come to life by accident – but it will through your positive and human-spirited leadership. A common reason for people staying committed to their employment is the relationship with their leader and because of the buzzing, healthy and inspiring work environment. Despite how challenging a job may be, people will remain motivated and loyal if they feel recognised, valued, and appreciated.
Peter coached his teams, managers, and senior leaders over three decades throughout his hotel and corporate career and will carefully support, guide and encourage your ongoing success with his wonderful one-on-one and group coaching experiences.
A guiding light to support busy leaders
Amplify your business performance through the hearts and harmony of your team
Through his career Peter has witnessed all types of leadership – the good, the bad and the ugly. Through this distilled wisdom he provides a guiding light to support and inspire busy leaders. To refresh the opportunities of today and develop the wonderful harmony of a happy loyal team and customers – by mastering the craftsmanship of kind, caring and present leadership.
Peter's leadership coaching is designed and fully customised for business leaders, team managers and human resources specialists, to embrace your exact requirements and needs. His coaching will guide the retention of your valuable people, enliven a wonderful team and customer spirited culture, and establish you an enviable industry reputation as best-practice pioneers.
Create your own leadership coaching experience tailored to meet your requirements, which could include any of the following examples:
Creating a vibrant human-spirited business culture.
The craftsmanship of caring, connected and present leadership.
Superior team attraction, retention, and fulfillment.
Emotional intelligence and interpersonal skills.
Business and customer service innovation.
Participant reactions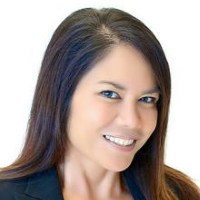 Peter did a phenomenal job captivating our audience with his message of communication and customer service at our Leadership Development Symposium in Honolulu.

Carlie Woodward-Dela Cruz

Real Estate Asset Manager, Bank of Hawaii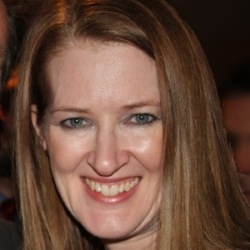 Peter coached me over a six month period to help me prepare for my first public speaking event. He was encouraging, enthusiastic and really committed to helping me achieve a successful outcome. I could not have done it without him!

Carolyn Trickett

Global Alliances Growth Lead - Asia Pacific, JLL Technologies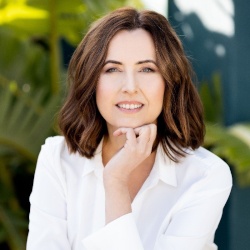 Peter helped me to remove my corporate straitjacket and uncover fresh creativity to craft engaging, interesting and emotionally connected training experiences.

Cat Lai

Founder & Director , Feeling Amazing Again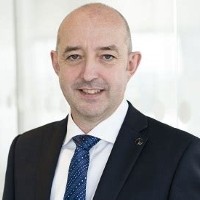 Peter's coaching exudes excellence. I was fortunate enough to be a member of his team at Tower 42. His attention to detail is second to none, as is his a never-ending commitment to exceed expectations.

Danny Lemon

General Manager, The Shard, London
I have found in my 46 years of life that often the unexpected pleasures I experience are the best. Such was the case when I attended Peter Merrett's "Whatever Happened to Wonderful" presentation at the BOMA Hawaii Leadership Summit.

David Heard

Director of Business Development, Redmont Group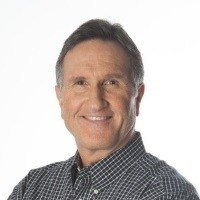 Wow! Peter, the energy with which you share your passion and knowledge reminds me of Walt Disney. You have fun - while educating at the same time!

Doug Lipp

Speaker and Author, Disney U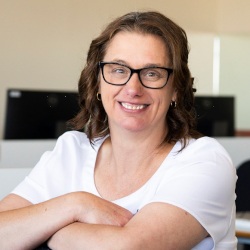 I went from an anxious and reluctant presenter to someone that can't wait for the next opportunity to use the wonderful skills he shared and with the confidence I never thought I could possess.

Michelle McNab

Trainer and Assessor, GOTAFE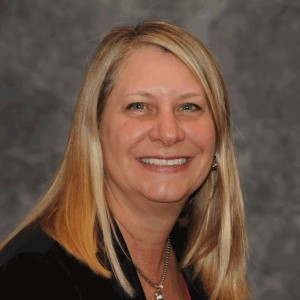 I attended a coaching session on public speaking by Peter Merrett in Nashville. He captured the audience's attention the moment we walked into the room and the excitement of his magic touch never stopped.

Rebecca Hanner

Sr. Vice President, Cushman & Wakefield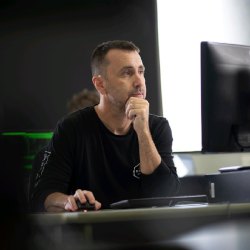 I was never a person who enjoyed public speaking. Peter guided me to a confident place of calm and now thoroughly enjoy practicing my new speaking skills.

Steve Cranage

Trainer and Assessor, GOTAFE
Contact Peter
Tailored one-on-one and group leadership and speaker coaching to make your business wonderful.