Undercover Wonder
Mystery shopper
An honest reveal of your customer experience, followed by an exquisite polishing service
Not just another checklist mystery shopper service
Real, uncomplicated and unbiased quality experience with authentic background
Let Peter become your trusted undercover detective and apply his eye for detail to what your customers are experiencing inside your business. Peter's approach is not a witch hunt. Instead, Peter delivers you professional, candid and detailed feedback along with practical suggestions and subtle, creative ideas to uncover the way to delivering ongoing customer service excellence.
Make extraordinary customer service a habit and ensure your customers want to keep returning. Provide your leaders with an opportunity to see a new perspective and uncover what's missing to help make their teams shine. And guide your business transformation to achieve extraordinary service.
Discover both the good and the bad of your customer experience performance
Drawing from his 30 years' experience as a luxury hotelier and corporate business leader, Peter will secretly head undercover to attentively feel, experience and review your customer service. Peter will provide you with a fresh and honest, professionally documented snapshot of your customers' experience and help invigorate your ongoing culture and customer strategy to attain new heights of excellence.
Peter calls this experience Undercover Wonder.
Undercover Wonder is a highly tailored and completely flexible experience
Peter offers a highly tailored experience, no matter what your business speciality is. Find out what your customers experience, whether you are a restaurant, hotel, bank, airline, retail store, small business or corporate organisation.
Undercover Wonder is a completely flexible experience. Depending on your requirements, Peter's research could take just as a few hours, and up to several days for more intensive investigations.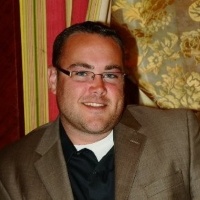 I am incredibly glad you were born and that we got the opportunity to hear your wisdom about making the world more wonderful.

Mark Dmytrowitz

Director Client Engagement, auction.com, Dallas