Undercover Wonder
Mystery shopper
An honest reveal of your customer experience to make your business Wonderful
The Wonderful power of truth
Real and uncomplicated feedback to uncover the actual truth of what your customers experience
You might have the most impressive business products, the best technology, the nicest furniture, or the plushest premises in the world. But are there moments that are letting you down when your customers interact with you?
It is practically impossible to know or see what your customers are actually experiencing, feeling or indeed might be missing. Whilst you can ask for their feedback or conduct surveys, it is only when you step inside the lens of your customers, that you get the reality of actual truth. Here lies wonderful power, your secret weapon – this is where great improvement and growth comes from.
You might think your customer experience, new product or sales process is going well. But just presuming that it's all ok, is an ambitious path to take.
Discover a fresh view through the lens of your customers
Reach new heights of excellence with a tailored undercover review
Peter and his team provide a fully customised and completely flexible mystery shopper experience, whatever your business speciality. Whether you are a restaurant, hotel, bank, airline, office building, retail store, small business or corporate organisation – here lies your perfect way to find out exactly what your customers are experiencing.
As your in-house mystery shopper, Peter becomes your specialist undercover detective and applies his eye for detail to what your customers are actually experiencing inside your business. Whatever your requirement, scenario, or special project, he will secretly and discreetly head undercover to attentively feel, observe, and interact with your service experiences – posing as a customer. Peter calls this experience Undercover Wonder.
Not just another checklist mystery shopper service
Establishing competitive advantage by uncovering simple truth
Peter's mystery shopper experience comes with a key difference – this approach is not a witch hunt to only gather anything negative, and then leave you with a complicated written report. Undercover Wonder is a highly positive and attentively thought-out exercise to identify possibility and opportunity for improvement and growth. He will uncover clear and honest insights with detailed feedback, along with practical suggestions and subtle, creative ideas to invigorate your ongoing culture and customer strategy with new heights of excellence.
The top reason that organisations and small businesses continue to use Peter's mystery shopper service – is that they are relentless in their pursuit of continuous improvement. They use the reality of his insights and guidance to establish their ongoing competitive advantage.
Customer reactions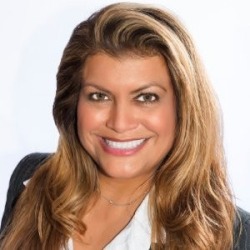 Peter is an awesome wonder... actually the modern-day Mr. Rogers for us adults. Keep inspiring us with the grand and fun work!

Alexandria Brown

Senior Vice President, JLL America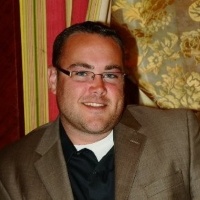 I am incredibly glad you were born and that we got the opportunity to hear your wisdom about making the world more wonderful.

Mark Dmytrowitz

Director Client Engagement, auction.com, Dallas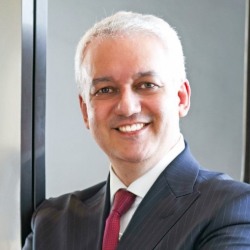 Peter is an inspirational and visionary leader. He combines the experience of a hands-on operator, with the business acumen of an entrepreneur and the vision of an industry leader.

Michael Purtill MI FIH

General Manager, Jumeirah Hotels
Frequently asked questions
What does a mystery shopper actually do?
Mystery shopping is a specialist technique commonly used by retailers, hotels, restaurants, and other organisations to measure the actual quality of their services, experiences, products, team interactions and business processes. A mystery shopper poses and interacts as a real customer whilst assessing customer service levels. They highlight the positive; uncover what's missing and identify opportunity for improvement.
Why do companies use a mystery shopper?
There are endless reasons why businesses arrange a Mystery Shopping program. Some may have specific issues they want to explore, such as a restaurant receiving poor reviews on their service. While others may simply desire a fresh and independent pair of eyes and a better understanding of their culture or customer experiences. Whatever the scenario, this special process enables leaders to view their business through the eyes of a typical customer, and then use the findings to create competitive advantage. It can also be used for training purposes – Mystery Shopping results are perfect for identifying training needs.
What experience do you have?
The Undercover Wonder team of Peter Merrett and Karen Delpozo combine 60 years' experience of luxury hotel leadership and first-class airline customer service innovation.
Peter and Karen have spent much of their working lives exploring undercover. Taking time to not just see – but notice, experience and learn from the good and bad customer service of restaurants, hotels, shops – everywhere they go as a customer – to this day, it's their habit.
How long does a mystery shopper review take?
This is a fully custom-made service that is created to serve your exact requirements. Whether you have a one-off special assignment, project or are looking for an ongoing program, the experience could take just a few hours, and up to several days for broader reviews.
How can i organise a mystery shopping experience?
In the first instance, simply contact Peter or book a complimentary 30-minute Wonderful Discovery Call, to discuss your requirements.
There are five simple steps:
MAKE AN ENQUIRY
Contact Peter to describe and outline your scenario.
EXPLORE WITH PETER
Discuss your desired outcomes and time frame.
RECEIVE A PROPOSAL
For your acceptance and agree the dates.
MYSTERY SHOP BEGINS
Peter designs the experience and goes undercover.
THE REVEAL
Peter presents his insights highlighting positives, improvements, and opportunities.
Contact Peter
Peter can perform for you a custom mystery shopper review to make your business wonderful.