Award-winning service
2015
Customer Experience
International Business Excellence Awards
JLL, Asia Pacific
2014
Serving Other Businesses: Best Business
The WOW! Awards
JLL, Australia
2014
Excellence in Public Speaking
The Core Club Luminary Award
CoreNet Global, Singapore
2012
The International Leadership Award
The WOW! Awards

2010
Serving Other Businesses: Best Business
The WOW! Awards
Tower 42, London
2009
Best Commercial Initiative
Hermes RPI Awards
Tower 42, London
2008
The International Office Building of the Year
BOMA International
Tower 42, London
Discover the secret to Wonderful
And bring Wonderful to Life
Bring Wonderful to Life
Discover the secret to business prosperity
As the creator of The House of Wonderful, Peter delights in working with businesses of all types and sizes to bring award-winning Wonderful into the way they operate.
Yes, you heard right. Peter will be Bringing Wonderful to Life for your business!
Most businesses have their goals, targets, systems, technology and teams all mapped out. Their order of priorities are usually Finance – Service – People. Well, Peter shakes this equation upside down and inside out. He shines the spotlight on the secret sauce of business prosperity – the emotional success of your people.
By Bringing Wonderful to Life, Peter lifts the human spirit and infusing a sense of energy and fun. This naturally leads to tantalising, heart-warming customer experiences.
The House of Wonderful
Where fun explodes with possibility
Peter has lived and breathed extraordinarily Wonderful customer service over the past couple of decades and continents.
Here's what Peter has seen happening with the businesses he has worked with:
The appetite's there to change their culture.
But they don't know how to do it.
The 'soft' interpersonal side of business has become a lost art.
They don't realise that without this missing link, it all comes crashing down – resulting in employee turnover and loss of business.
Their teams are disengaged and unmotivated.
So they're missing out on invaluable opportunities to delight customers.
They are dynamic, results-focused and hard working.
However, Fun sits in the corner with no chance to play and innovate.
Dare to be Wonderful
Make your business Magical
Feel the Wonderful
We call you Memorable Mr Merrett! It's been two years since your keynote and we still talk about it today!

Tracy Flissar
General Manager, JLL America

Peter has the unique ability to not only deliver a meaningful message to a large room, but just as importantly in a small group workshop setting.

Tim Hearn
Senior Managing Director, JLL America

I've never left a conference feeling so uplifted, or so reaffirmed in my commitment to being empathetic and kind in my job.

Sarah Carles
Project Support Officer, City of Casey

Peter's message of 'Bringing Wonderful to Life' was inspiring, motivational and resonated with our team on both the professional and personal level.

Rob Behrend
Senior Vice President, Auction.com

Peter's simple messages have a childlike innocence that has been tempered by the wisdom of experience and they still resonate with me.

Mirza Shamid
Leadership Development, Strategist, Department of Economic Development

Inspiring presentation with practical ideas. It left participants ... feeling empowered to create magical experiences for their clients, customers and communities.

Georgia Borland
Marketing Manager, HR Legal

Wow! Peter, the energy with which you share your passion and knowledge reminds me of Walt Disney. You have fun - while educating at the same time!

Doug Lipp
Speaker and Author, Disney U

This is the first time I have ever had such a theatrical experience outside of a theatre!

Daniel Haile-Michael
Community Project Engineer, Hindmarsh Shire Council

Have you ever met someone that made such a profound impact in your life, that it changed the course of your actions and thoughts? Well, Peter was that someone for me.

Corrine Barnett
Property Manager, Columbia Property Trust, Atlanta

I've been an international public speaker for almost 20 years and still picked up some great tips and tricks to improve my skills.

Brenna S. Walraven
President and CEO, Corporate Sustainability Strategies
Peter Merrett presents
Bringing Wonderful to Life
B6YrgyZLaBM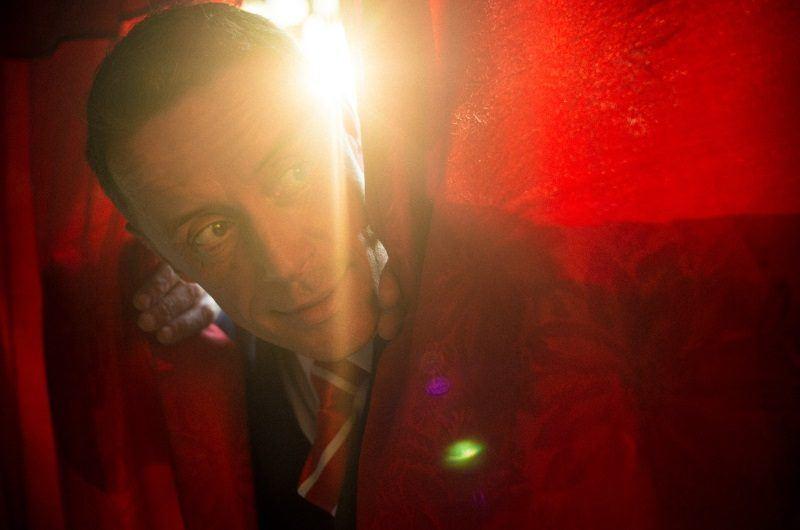 Wonderful ...
How Peter brings Wonderful to Life
Speaker
Unorthodox presentations that wow audiences
From Hong Kong to Hawaii, Australia to Asia, Peter has wowed audiences the world over. His colourful, insightful and completely unorthodox presentations on how to create brilliant internal business cultures and customer service have been known to elicit rapturous standing-ovation responses, as well as a tear or two.
Come expecting the unexpected. Peter uses authentic, real-life strategies (as well as a quirky prop or two) Bringing Wonderful to Life and put the spring back into your organisation.
Genie
Uplifting sessions curated for your unique business
As the curator of fun-filled, uplifting – some say life-changing – experiences, Peter can tailor make sessions for your unique business. Whether through workshops, training sessions, masterclasses (we like to call them FunShops) or retreats, he will get to the heart of what makes an excellent customer-focused business.
With magic delivery and infectious joy, Peter will hand deliver simple, powerful ways to have what every organisation yearns for – a revived team spirit and making customer service incredibly fun and meaningful.
Coach
One-on-one and group coaching to transform your business culture
Wonder doesn't happen by accident, but it does with practice, encouragement and a bit of playfulness.
Bringing Wonderful to Life, Peter (a.k.a. Mr Wonderful, Memorable Mr Merrett and The Willy Wonka of Customer Service) will transform your business culture in his one-on-one and group coaching sessions.
Designed for business leaders, team managers and Human Resources representatives, Peter will dive deep into the ways you can help transform your culture into an extraordinary one.